Buy & Download Cab Grid Pro Stripe Add-On


Cab Grid Stripe Integration is available to buy and download now*. Please enter your license info below...
Cab Grid Stripe Integration provides additional functionality to the main Cab Grid Pro price calculator plugin for Wordpress. A licensed copy of Cab Grid Pro must have been purchased and installed for this add-on plugin to work.
JavaScript is required to make this purchase. Please enable JavaScript for this page/domain/browser
Stripe Add-on License info
* One-time only license fee for each website or domain.
No renewal fee. No annual fee. Optional fee for major updates.Check Price »
INSTRUCTIONS
In the form on the left, enter your name, email address and domain name to match your Cab Grid Pro license.
Click the either 'CARD PAYMENT' or 'PAYPAL' button and enter your payment card details. The Add-On will download as a ZIP file.
Log in to your WordPress Admin > Plugins > Add New
Click 'Upload Plugin' at top
Use the file browser (button labelled 'Choose file' or similar) to locate the ZIP file you downloaded on your computer.
Click 'Install Now'
Go to the Plugins page (from the left-side menu).
Look for 'Cab Grid Stripe Integration' in the list of available plugins. Click 'Activate'
Configure (see info in readme or Cab Grid Stripe Integration configuration instructions here)
Other Wordpress Plugins & Add-ons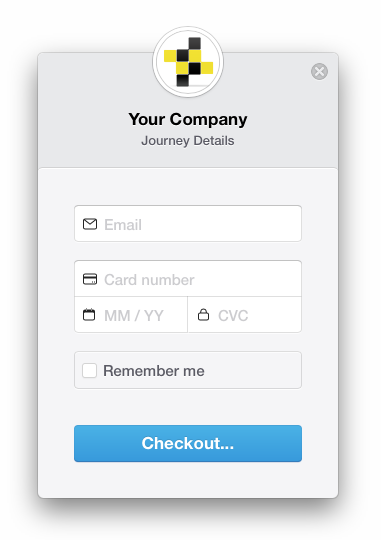 Cab Grid Pro Stripe Integration add-on plugin for WordPress offers these features:
Run in LIVE or TEST mode
Sepcify Currency
Customise icon
Customise title
Customise button text
Customise success message
More about Stripe plugin...